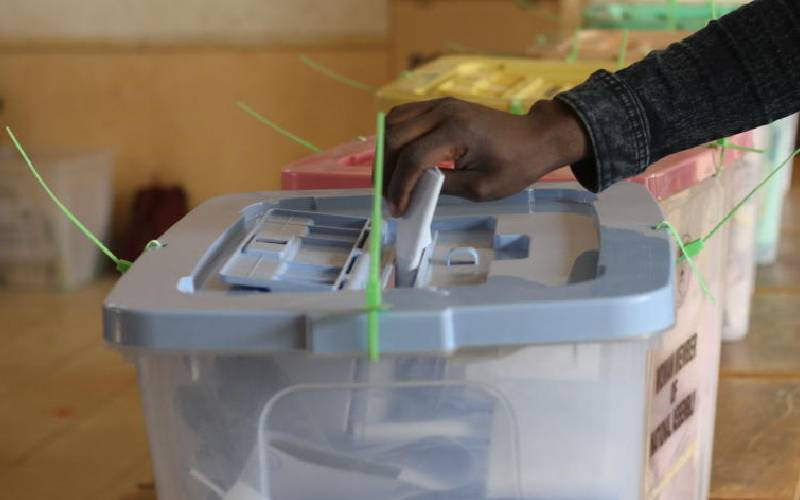 Our electoral process is cumbersome, costly, confusing and needs reform
Over the past four days, millions of eyeballs have been glued to local TV screens and other gadgets to track the Supreme Court hearings.
Three weeks ago, Kenyans were busy again watching the announcement of the presidential election results from the so-called National Counting Centre. Before that, Election Day was declared a national holiday, and two weeks later there were some national holidays in certain regions where elections were postponed.
Despite the fact that elections are so important to democracy, and almost a measure of how democratic a country is, Kenyan society invests heavily in elections, so the time between voting and the announcement of the results The country calms down during the period. almost a week.
Some may argue that this is because our politics is competitive, but the truth is that our politicians, Kenyans, are corrupt, energetic, cumbersome, slow and Unnecessarily costly and disjointed processes cannot be relied upon.
In the 2022 general election, electoral authorities were given 44 billion shillings. This equates to 2,000 shillings per voter for 22 million registered voters. Taking into account elected seats, Kenyans are split between 47 governors, 47 women MPs, 47 senators, 290 members of the National Assembly, 1450 township members and 1 president. That means it spent 23 million shillings to elect each member of parliament.
Based on what Kenyans have seen at the National Tally Center and the Supreme Court, much more has been wasted to elect a president and that is what makes Kenya's electoral process efficient and low-cost. It's just one of the reasons why we need to reform.
We can blame it on our history, and we can say that nothing like this level of transparency and accountability existed before. We enjoy the freedom to conduct elections in a way that makes the process orderly and better.
First, the argument that democracy is expensive is used to justify this wasteful spending in chaos. Expensive has circles of class and intellectual sophistication, qualities that our electoral process lacks.
As one of the poorest countries in the world — yes, we are not a rich nation — we cannot spend that much money on 1,882 elections. Worse than when he was elected. Aside from the poor quality of our leadership, voters must take responsibility for that. The process should be simpler, more cost-effective, and so close to perfection that wasting time and money in court for the result is unthinkable.
Both full-time and temporary staff at elections offices spend sleepless nights in cold, dusty polling stations, waiting for election materials, then counting ballot boxes and counting ballots in a country proud to be headquarters. What's the point of tallying, validating and even guarding the African Silicon Savannah?
In the presence of a decentralized system, a centralized agency carries resources to oversee voting in a township with 1,539 registered voters and seven polling stations (Guba, Mandela's Banissa constituency) Does it really make sense economically? Government?
Why can't the process be delegated so that counties can conduct elections for seats that directly affect them without national government involvement? Why not elect specific seats at different times? . Is this a system even useful for governance, as it reduces the chances of delegates colluding to make voters flee or get caught by the executive branch?
One of the reasons agency employees live in polling places and the numbers are confusing is the number of elections that take place each day. If the votes for the eight seats were not postponed, the electoral agency would have held 2,172 elections with 46,000 odd-numbered polling stations on August 9.
So we spent billions of shillings and days going through one of the most cumbersome backwards processes like counting, tallying, verifying, fighting, shooting at each other and sending smoke signals. We will send the results and eventually end up in courts at various levels to discuss them. More than results.
Some argue that it is the politicians who need reform, and that is just part of the confusion that begins at the screening and nomination stages.
.