Images of the previously teased Logitech G Gaming portable have surfaced showcasing its potential looks and features.
9to5Google obtained the stolen photo before it was removed from Evan Blass' tweet. Three photos of him holding a smartphone have leaked, including mock-up graphics. According to the official teaser page for Logitech's upcoming product, the official name of the device is "Logitech G Gaming Handheld".
Logitech G Gaming Handheld: leaked images
A leaked mockup image of the Logitech G Gaming Handheld shows a big picture of the design, heavily influenced by the Switch and in line with other gaming handhelds. The left side of the controller has a directional pad, and the right side has the X, Y, A, and B buttons. The two analog sticks are placed at different heights. There is also a grip on the back for a firm grip while gaming.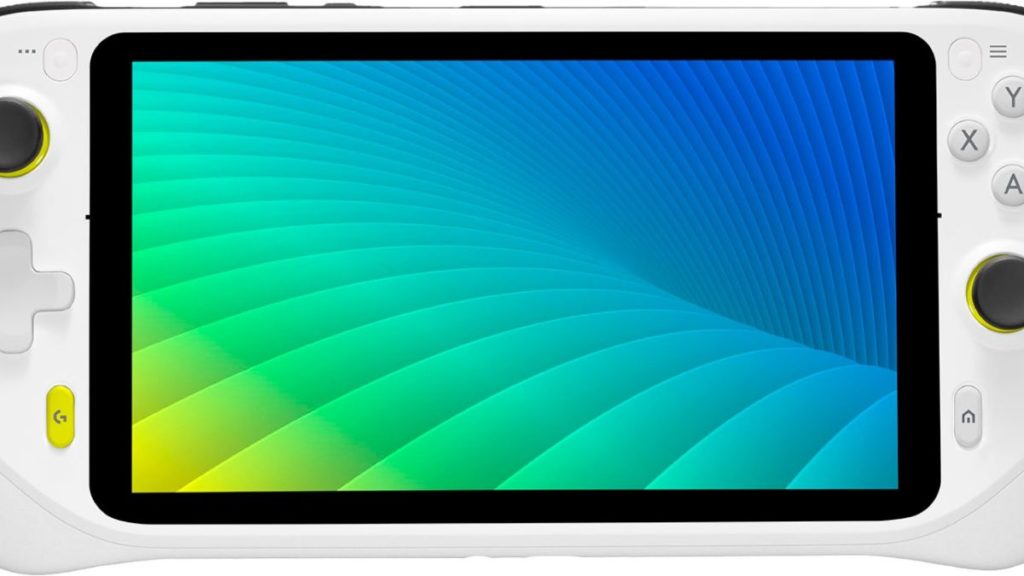 Additionally, some buttons are tucked into the corners of the product's display. You should pay attention to the home button and the yellow Logitech "G" button that acts as the power switch for the device.
It's unknown what software might run on the Logitech G Gaming Handheld, and these leaked photos suggest some of it. What appears to be a home screen is a glimpse into the Google Play Store, Chrome browser, and YouTube app. This may indicate that Android software may be used in gaming handhelds. But Logitech hasn't said anything definitive, so it's just a rumor for now.
However, the processor presumed to be in the gadget suggests that the software is likely Android-based. His Snapdragon G3x Gen 1, a gaming CPU released by Qualcomm late last year, is believed to power the Logitech G Gaming portable.
This chip was introduced to elevate mobile gaming by taking it to a new level of sophistication. A Razer reference device running an Android-based operating system was introduced alongside the chip, so it's logical to assume Logitech's gadgets will behave similarly.
The leaked photos also hinted at potential support for Xbox Cloud Gaming, Nvidia GeForce Now, and some sort of Steam support, suggesting the device may have remote play capabilities.
We don't have a specific release date for this new handheld gaming device yet, but it should be out sometime this year. The teaser website allows users to sign up to be "be the first" when new details become available.
Recent device updates
A report on the expected specifications of the Logitech G Gaming Handheld has surfaced just hours after its appearance was first revealed. In a lengthy conversation, Kuba Wojciechowski provided details (via Liliputing) on ​​alleged specifications for future portable devices.
According to Liliputing, the tablet could have a 1920 x 1080 display at 320ppi, which suggests a screen size of around 6.9 inches. It could also include a 6,000mAh battery, 4GB of RAM, and Wi-Fi 5 connectivity.
Logitech's entry into the handheld gaming market may have a pretty modest chipset when it opens. It claims to have a Snapdragon 720G CPU with 6 A55 cores running on . Offering up to 800Mbps, the chip is now available for 4G phones.
Wojciechowski continues to point out that the 720G CPU lacks the power needed to handle some of the most demanding titles available today. However, given that this device will most likely be used for streaming video games, it's likely that it won't need all the power the flagship chip provides.
It was also unclear if the portable device would run any version of the Android operating system, as photos of the Google app were leaked. The tablet runs Android 11, but according to leaked specs, it should be able to upgrade to Android 12.
read moreMicrosoft: Xbox Games with Gold announced in September 2022