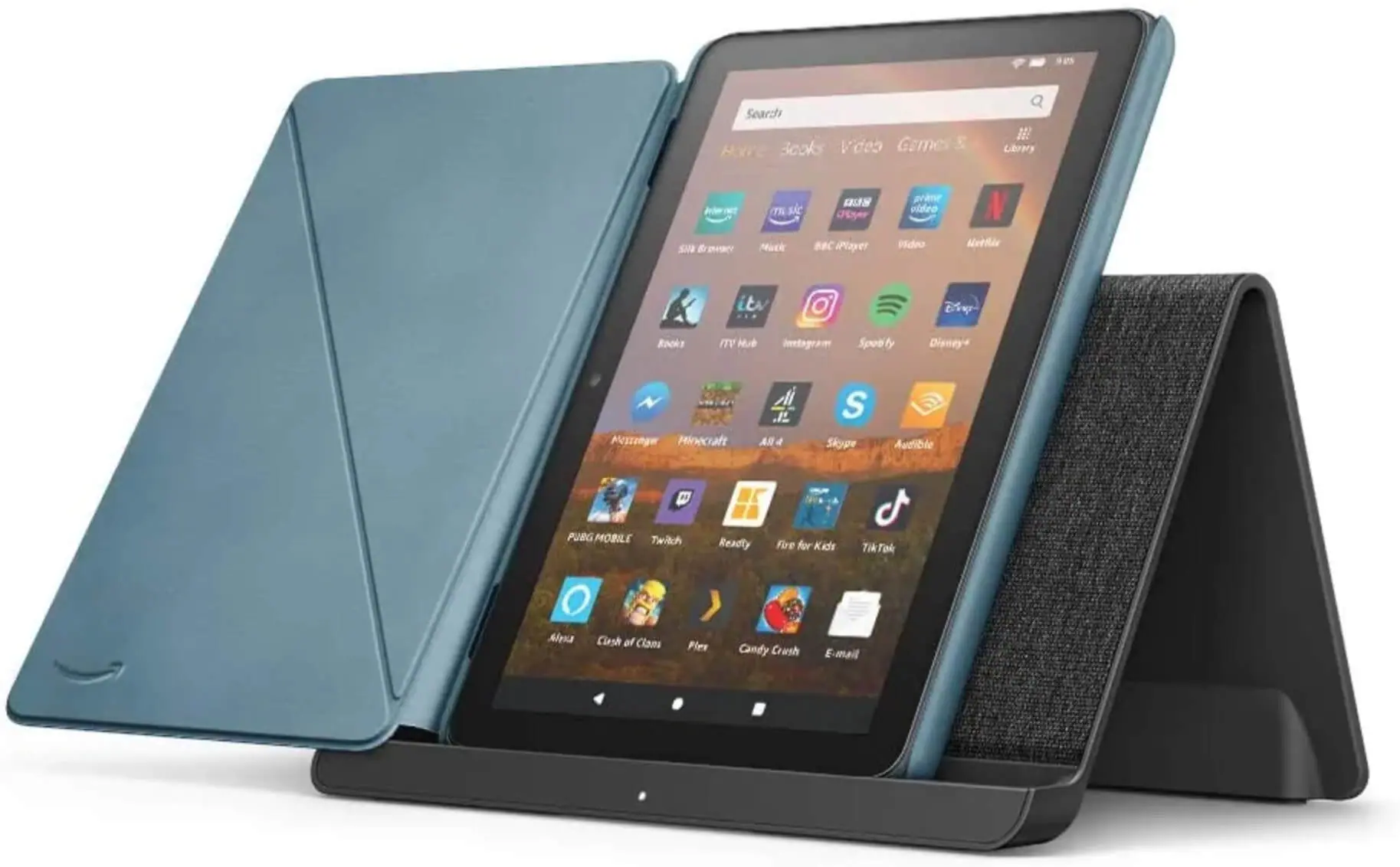 Amazon has announced that it is bringing the "Tap to Alexa" feature to Fire tablets. This includes the new Fire HD 8 and Fire HD 8 Plus tablets, which launched just one day ago. According to The Verge, accessibility features introduced in the Fire tablet family include text-to-speech and compatibility with Bluetooth switch access controllers.
Of these, a tap to Alexa can be considered a touch equivalent to a normal voice-based interaction with Alexa. So instead of invoking Alexa with a voice command, a small pre-designated ring appears on the display and when touched Alexa Smart summons his assistant. A series of the most commonly used commands are displayed. These include stops, timers, alarms, weather, traffic and jokes.
Some options, such as jokes, are just a tap away and Alexa will share the joke for you. The same may apply to weather, unless you need the latest weather information for a specific location other than where you are primarily looking for weather information. However, things like alarms may require more interaction, such as selecting date and time options that appear on the display.
There is also a Quick Question tile that allows you to type your question as if you were speaking to Alexa. You can also add new tiles for specific requests, such as playing your favorite TV show or running preconfigured Alexa routines. An example of the latter could be a good night routine that includes a series of tasks such as locking smart locks, turning off unnecessary smart gadgets and then turning off the lights.
Tap to Alexa is available on 8th generation and newer Amazon Fire tablets, with the exception of previously limited Echo Show devices. However, this service is limited to the US, UK, Germany, and Japan only.
Text to Speech on Fire tablets is another accessibility feature that lets Alexa read out what you type. This is helpful for those with mobility issues or who are wheelchair bound. You can enter your requirements and have Alexa speak your written phrases aloud, effectively serving as a means of communicating with the people who matter most to you.
Then there are also Bluetooth switch access controllers such as buttons, blink sensors, and Sip Puff straws that work in conjunction with Tap to Alexa, allowing people with severe motor impairments to communicate with the outside world through Alexa. increase. Amazon says it worked with the United Spinal Institute's Tech Access Initiative to come up with new accessibility features.
I have a keen interest in technology, so I always try to stay up to date with the latest developments in the world of technology and gadgets. This includes smartphones and tablet devices, but also extends to AI and self-driving cars. The latter is my latest fad. Besides writing, I like watching videos, reading books, listening to music, and trying different recipes. Cinema is another aspect that I am very interested in and may end up making films in the future.